Posts for: January, 2017
By Advanced Dental Concepts
January 18, 2017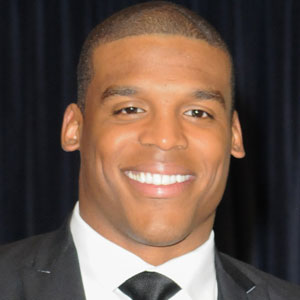 When is the best time to floss your teeth: Morning? Bedtime? How about: whenever and wherever the moment feels right?
For Cam Newton, award-winning NFL quarterback for the Carolina Panthers, the answer is clearly the latter. During the third quarter of the 2016 season-opener between his team and the Denver Broncos, TV cameras focused on Newton as he sat on the bench. The 2015 MVP was clearly seen stretching a string of dental floss between his index fingers and taking care of some dental hygiene business… and thereby creating a minor storm on the internet.
Inappropriate? We don't think so. As dentists, we're always happy when someone comes along to remind people how important it is to floss. And when that person has a million-dollar smile like Cam Newton's — so much the better.
Of course, there has been a lot of discussion lately about flossing. News outlets have gleefully reported that there's a lack of hard evidence at present to show that flossing is effective. But we would like to point out that, as the saying goes, "Absence of evidence is not evidence of absence." There are a number of reasons why health care organizations like the American Dental Association (ADA) still firmly recommend daily flossing. Here are a few:
It's well established that when plaque is allowed to build up on teeth, tooth decay and gum disease are bound to follow.
A tooth brush does a good job of cleaning most tooth surfaces, but it can't reach into spaces between teeth.
Cleaning between teeth (interdental cleaning) has been shown to remove plaque and food debris from these hard-to-reach spaces.
Dental floss isn't the only method for interdental cleaning… but it is recognized by dentists as the best way, and is an excellent method for doing this at home — or anywhere else!
Whether you use dental floss or another type of interdental cleaner is up to you. But the ADA stands by its recommendations for maintaining good oral health: Brush twice a day for two minutes with fluoride toothpaste; visit your dentist regularly for professional cleanings and checkups; and clean between teeth once a day with an interdental cleaner like floss. It doesn't matter if you do it in your own home, or on the sidelines of an NFL game… as long as you do it!
If you would like more information about flossing and oral hygiene, contact us or schedule an appointment for a consultation.
By Advanced Dental Concepts
January 03, 2017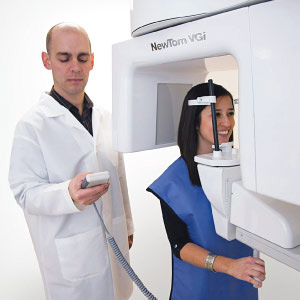 X-rays revolutionized dental care in the 20th Century. The same could happen in the 21st Century as cone beam computed tomography (CBCT) becomes a fixture beside the traditional x-ray machine.
CBCT made its debut in dental offices about a decade and a half ago. It utilizes the same invisible energy as traditional x-rays to create images of the face and jaw. But unlike traditional x-rays, which can only depict structures in the two dimensions of width and height, CBCT can create three-dimensional images in amazing detail.
The CBCT's x-ray projector rotates around a patient's head. As it emits a cone-shaped beam of x-rays, the device simultaneously collects anywhere from 150 to 599 distinct image views. It transmits these views to a computer that assembles them into three-dimensional images that can be viewed on a computer display.
From the data file of images, dentists can re-format a variety of views and angles of teeth, jaws and other facial bones at various levels of magnification. Because of this wide range of views, all in striking detail, CBCTs are highly useful among other things for diagnosis of malocclusions (bad bites), the size and location of infections, obstructions at possible implant sites, or jaw problems prior to surgery.
Because they expose a patient to higher doses of radiation than a standard x-ray machine, they're normally limited to more complex oral situations. That means you'll still undergo standard x-rays for most of your dental treatment needs. CBCT radiation levels are lower, however, than medical CT scans, which use a fan-shaped beam that can expose a patient to ten times the radiation of a CBCT. For dental care, a CBCT machine also produces greater image detail than an MRI.
Depending on your needs, CBCT may one day be a part of your dental care.  With their range and accuracy, it could play a major role in helping you attain good health.
If you would like more information on cone beam diagnostics, please contact us or schedule an appointment for a consultation. You can also learn more about this topic by reading the Dear Doctor magazine article "Getting the Full Picture with Cone Beam Dental Scans."