Posts for: April, 2018
By Advanced Dental Concepts
April 25, 2018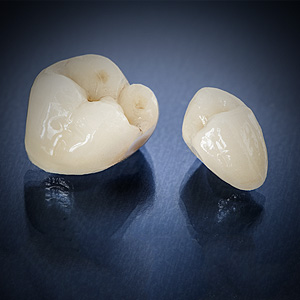 Repairing a decayed tooth may be as simple as removing the damaged tooth material and filling the void. Many filling materials can now match the color of a tooth, so the dental work is hardly noticeable.
Sometimes, though, the decay is too extensive or we've treated the tooth several times and it won't support another filling. If the tooth is still viable, we may be able to cover it with a custom crown.
Also known as a cap, a crown fits over and is securely affixed to the tooth with bonding material or cement. Crowns have been used for decades to restore teeth, but the materials they're made of have changed with time.
The original crowns were made of metal, usually gold or silver. They were strong and could hold up well to the daily forces produced by chewing or biting. They did, however, visually stand out and came to be regarded as unattractive. There were porcelain materials available that could closely mimic the life-likeness of teeth, but they could be weak and brittle.
Dentists came up with a hybrid crown that could supply strength as well as an attractive appearance. These were composed of two parts: an inner metal frame for strength overlaid with porcelain for appearance. These fused crowns were the most popular until the mid-2000s.
About that time, newer forms of porcelain came on the market that were not only attractive, but also durable. Although caution should still be taken when biting something hard, they've proven to stand up well to biting forces. Fused porcelain to metal is still in use, but usually for back teeth where biting forces are higher and the crown won't be as noticeable as on front teeth.
Crowns can also address cosmetic issues with chipped, fractured or excessively worn teeth. But with any crown you should be aware that much of the original tooth material must be removed to accommodate the fit. The altered tooth will require a crown or other restoration from then on. Crowns must also be custom-made by a dental technician in a process that can take weeks.
Still, the process can be well worth it. With proper care and maintenance, a crown could serve you and your smile well for many years to come.
If you would like more information on crowns and other restoration options, please contact us or schedule an appointment for a consultation. You can also learn more about this topic by reading the Dear Doctor magazine article "Crowns & Bridgework."
By Advanced Dental Concepts
April 15, 2018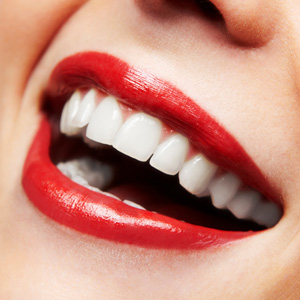 Before you consider cosmetic changes to your smile, ask yourself one question: how's your bite? How your teeth are positioned and aligned doesn't just affect their function — it also affects your appearance. A proper bite is foundational to a beautiful smile — and it deserves your attention first.
Here are 3 important steps for addressing your bite problem on your way to a more attractive smile.
Get an orthodontic evaluation. Only a dentist or orthodontist can determine if your teeth are properly aligned and working well with each other — and if not, why. With their knowledge and expertise they'll be able to tell you what specific bite problem (malocclusion) you have and the best treatment to correct it to support any future cosmetic enhancement.
Consider your tooth-movement options carefully. If you have a malocclusion, your dentist or orthodontist may recommend correction before undertaking other cosmetic work. In most cases, you'll have two choices. The first is traditional metal braces, which uses wires held in place and anchored by brackets cemented to the teeth. They're effective, but must be fixed in place and aren't considered attractive. The other choice is clear aligners, which use custom removable plastic trays worn in sequence to gradually move teeth. They're easier for oral hygiene and are hardly noticeable to others, but may not work in every bite situation.
Don't slack on the retainer phase of treatment. The day will come when the braces or aligners come out of your mouth for good. But your realignment project isn't over — you'll need to wear a retainer appliance for a while. Re-aligned teeth can relapse to their former positions, so it's essential you wear a retainer to keep them where they've been moved. Without a retainer, all the time and effort invested in your bite will have been to no avail.
In a nutshell: get the big picture about your bite, choose the treatment best for you and follow through on every phase. The end result will be a solid platform for the smile you've always dreamed about.
If you would like more information on orthodontic treatments, please contact us or schedule an appointment for a consultation. You can also learn more about this topic by reading the Dear Doctor magazine article "The Magic of Orthodontics: The Original Smile Makeover."