Posts for: February, 2021
By Advanced Dental Concepts
February 18, 2021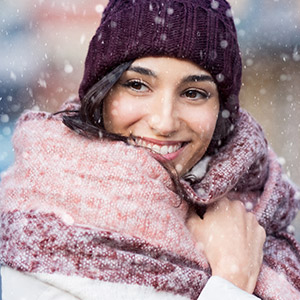 Now that the holidays are behind us and spring is ahead of us, winter doldrums may be setting in. If you are feeling a little blah, it might be time for a pick-me-up—and what better way to lift the spirits than by giving your smile a boost?
There are several ways to achieve a more attractive, confident smile, depending on your individual dental situation. Here are some possibilities:
Teeth Cleaning. If it sounds simple, it is! During your regular cleaning appointment, in addition to getting rid of plaque and tartar that cause dental disease, we use a polishing paste that removes surface stains.Not only will your teeth feel smoother, they'll look brighter.
Teeth whitening. If your teeth are yellowed, they can take the pizzazz out of your smile and make you look older. Professional teeth whitening is an easy way to upgrade a smile, and we can control the level of whitening—whether you want dazzling Hollywood white or a more subtle shade.
Dental bonding or veneers. If your teeth have gaps, chips, discoloration or a poor shape, dental bonding or veneers may be in order. Bonding is a way to repair minor defects in a single visit by applying tooth-colored material to the tooth. Veneers, which can be applied in as little as two visits, are thin porcelain shells that cover the entire front surface of your tooth. With both bonding and veneers, we custom color-match the materials so your smile looks completely natural, only better.
Crowns, bridges or dental implants. If you have a tooth that is not sustainable on its own, a lifelike crown can replace the visible part of the tooth, making it look good as new. If you have one or more missing teeth, a crown or bridge supported by dental implants can look and function like natural teeth.
Orthodontic treatment. If your teeth are not as straight as you'd like, orthodontic treatment can dramatically improve the appearance of your smile and give you newfound confidence. This original "smile makeover" is not just for teens; people of all ages undergo orthodontic treatment.  Not a fan of traditional metal braces? Not to worry—you may be a candidate for clear orthodontic aligners, which are nearly invisible and can be removed for meals and special occasions.
Gum surgery. If your teeth seem small or you think your gums show too much when you smile, changing the contour of the gums through periodontal plastic surgery can have a big impact on the look of a smile. Reshaping the gums also helps the teeth appear more prominent.
As you see, there is an array of options for enhancing your smile, and we're more than happy to help you develop a treatment plan that is right for you. So consider sprucing up your smile and boosting your spirits with a tip or two from this list.
If you would like more information about enhancing your smile, please contact us or schedule a consultation. To learn more, read the Dear Doctor magazine article "Cosmetic Dentistry."
By Advanced Dental Concepts
February 08, 2021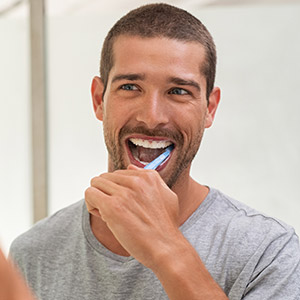 Two important practices boost your protection from dental disease: twice-a-year dental visits; and daily brushing and flossing. Of the two, that second one could be the most important.
Personal oral hygiene cleans the teeth of dental plaque, a thin film of bacteria and food particles that accumulates on them each day. This plaque buildup is the number one cause for both tooth decay and periodontal (gum) disease, so removing it reduces your risk of an infection.
But it's not just a matter of doing these tasks—it's also doing them well. A quick once-over isn't going to have the same preventive power as a more thorough job.
Here then are 4 tips for improving your daily oral hygiene efforts.
Time yourself brushing. It usually takes about two minutes to thoroughly brush all tooth surfaces. So, set a timer for two minutes, focusing on methodically brushing the front, back and biting surfaces of each tooth.
Easy does it. Brushing teeth requires only a gentle bit of manual force as the mild abrasives and detergents in your toothpaste provide most of the action of loosening plaque. In fact, aggressive brushing can lead to enamel and gum damage. Practice gentle scrubbing action when you brush.
Don't neglect flossing. While brushing gets most of the hygienic attention, it can't effectively get to areas between teeth where over half of built-up plaque can accumulate. Be sure then to floss at least once a day to remove plaque between teeth that brushing can miss.
Test yourself. Your dentist may be the ultimate judge for the quality of your hygiene, but you can check your effectiveness between visits. For instance, run your tongue across your teeth—it should feel smooth, not rough or gritty. Using a plaque disclosing agent periodically can also reveal missed plaque.
And don't forget to keep up your regular dental visits, which are necessary for removing plaque you might have missed or tartar that may have formed. They're also a great time to get advice from your dentist or dental hygienist on how you can further improve your own efforts in daily dental care.
If you would like more information on best oral hygiene practices, please contact us or schedule an appointment for a consultation. You can also learn more about this topic by reading the Dear Doctor magazine article "Daily Oral Hygiene: Easy Habits for Maintaining Oral Health."