Posts for: September, 2021
By Advanced Dental Concepts
September 16, 2021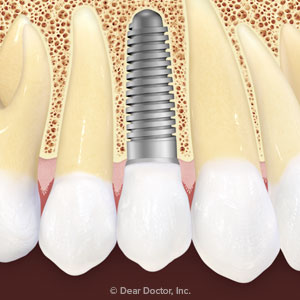 Getting dental implants is going to require surgery. But don't let that concern you—it's a relatively minor procedure.
Currently the "gold standard" for tooth replacement, an implant consists of a titanium post surgically imbedded in the jawbone. We can affix a life-like crown to a single implant or support a fixed bridge or removable denture using a series of them.
Because placement will determine the restoration's final appearance, we must carefully plan implant surgery beforehand. Our first priority is to verify that you have adequate jawbone available to support an implant.
Additionally, we want to identify any underlying structures like nerves or blood vessels that might obstruct placement. We may also develop a surgical guide, a retainer-like device placed in the mouth during surgery that identifies precisely where to create the holes or channels for the implants.
After numbing the area with local anesthesia, we begin the surgery by opening the gum tissue with a series of incisions to expose the underlying bone. If we've prepared a surgical guide, we'll place it in the mouth at this time.
We then create the channel for the insert through a series of drillings. We start with a small opening, then increase its size through subsequent drills until we've created a channel that fits the size of the intended implant.
After removing the implant from its sterile packaging, we'll directly insert it into the channel. Once in place, we may take an x-ray to verify that it's been properly placed, and adjust as needed. Unless we're attaching a temporary crown at the time of surgery (an alternate procedure called immediate loading), we suture the gums over the implant to protect it.
Similar to other dental procedures, discomfort after surgery is usually mild to moderate and manageable with pain relievers like acetaminophen or ibuprofen (if necessary, we can prescribe something stronger). We may also have you take antibiotics or use antibacterial mouthrinses for a while to prevent infection.
A few weeks later, after the bone has grown and adhered to the implant surface, you'll return to receive your new permanent crown or restoration. While the process can take a few months and a number of treatment visits, in the end you'll have new life-like teeth that could serve you well for decades.
If you would like more information on dental implants, please contact us or schedule an appointment for a consultation. You can also learn more about this topic by reading the Dear Doctor magazine article "Dental Implant Surgery."
By Advanced Dental Concepts
September 06, 2021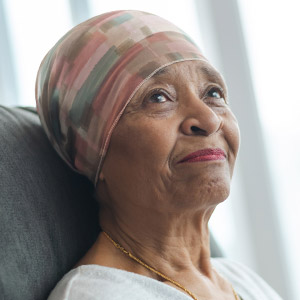 After months or even years of radiation or chemotherapy, the words "cancer-free" is music to your ears. Your joy and relief, though, may be tempered by the toll these treatments can take on the rest of your body—including your mouth.
Both of these treatments can destroy healthy tissue along with targeted cancer cells. If the focus has been on the head and neck regions, they could damage the salivary glands to the point that they won't produce adequate saliva flow.
A lack of saliva can have a detrimental effect on your oral health. Saliva buffers and helps lower oral acid levels that soften and erode enamel and increase the likelihood of tooth decay. Saliva also supplies antibodies that fight disease-causing bacteria. Otherwise, bacteria—and the risk for disease—can rapidly grow.
If these or other scenarios occur, you may experience dental damage, even tooth loss. Fortunately, we can restore an injured smile in various ways, including dentures, bridges or dental implants. But we should also attempt to limit the potential damage by taking steps to prevent dental disease during cancer treatment.
The most important of these is to brush and floss daily. Everyone should practice these hygiene tasks to remove disease-causing dental plaque, regardless of their health status. But because some natural disease-fighting mechanisms in the mouth may be disrupted during either radiation or chemotherapy, it's even more important if you're a cancer patient.
It's equally important to maintain as much as possible regular dental visits during cancer treatment. Dental cleanings provided during these visits remove any residual plaque and tartar (hardened plaque), which further lowers your disease risk.
Your dentist can better monitor your overall dental condition during frequent visits and provide as much treatment as you can tolerate. They can also enhance your protection against disease by prescribing antibacterial mouthrinses, fluoride applications or products to boost saliva production.
Some teeth and gum problems may be unavoidable; in that case, you may need post-treatment dental care to restore your oral health as needed. But caring as much for your dental health as you're able during cancer treatment could help you realize a better outcome.
If you would like more information on dental care during cancer treatment, please contact us or schedule an appointment for a consultation.