Posts for tag: root canal
By Advanced Dental Concepts
May 01, 2018
Could your smile benefit from getting this endodontic procedure?
Root canals happen more often than you might realize; unfortunately, they come with a pretty bad stigma. Our Andover, MA, dentist Dr. Richard Hopgood is here to tell you that getting a root canal is really no more invasive or difficult than getting a dental filling. So, sit back, relax and learn more about getting a root canal and why they are important.
What is a root canal?
This sole purpose of this dental procedure is to save a tooth that has developed an infection. A dental infection that goes ignored or undetected can wreak serious havoc on not just the health of your teeth but also your jawbone. Contrary to what you might think, the goal of root canal treatment is not to cause pain. In fact, most people who need a root canal are in considerable pain. A root canal can get rid of that source of pain and preserve the infected tooth.
What happens during root canal treatment?
During the procedure, we will apply a local anesthesia to the gums near the infected tooth so that you don't feel anything during your treatment (this can be a welcomed relief for someone who has been dealing with a terrible toothache). The next step is to remove the infected dental pulp.
Once the pulp and the bacteria have been removed from the inside of the tooth and the canals, our Andover, MA, general dentist will need to apply a special material inside the tooth to fill it. By filling the canals we also prevent bacteria from reentering. Once the inside of the tooth has been filled we may also recommend placing a dental crown over the tooth to provide additional protection and to restore function and strength back into the tooth.
What are the signs that I might need a root canal?
It's important to keep in mind that not everyone experiences warning signs that they need a root canal, which is why you should continue to come in twice a year for routine cleanings and exams. Of course, you need to pick up the phone and call us if you notice any of these symptoms:
A toothache
Sudden or lingering tooth sensitivity
Tooth darkening
Swollen, tender or inflamed gums around the infected tooth
A pimple-like bump on the gums (known as an abscess)
Have questions about root canal treatments? Dealing with a nagging toothache? Whatever the situation might be, the dental team here at Advanced Dental Concepts in Andover, MA, is ready to help.
By Advanced Dental Concepts
March 21, 2016
The two words that many dental patients dread hearing are "root canal." It is the source of a lot of dental anxiety because people fear the dental drill. However, thanks to advancements in the field of dentistry, root canals are nothing to fear. In fact, they can play a huge role in
assuring the long term health of your smile. Educate yourself about root canal therapy so that you'll be more confident at your next visit to Advanced Dental Concepts in Andover, MA.

Statistics on Root Canals
Did you know that over 40,000 root canals are performed every day? So if you've been told that you may need this treatment, you definitely aren't alone. 15 percent of people don't get help because of fears based on myths. Yet, 89 percent of dental patients who have had a root canal report that they are satisfied with the procedure according to the American Association of Endodontists. When a tooth is thoroughly cleaned, filled and protected, it has a very good chance of healing and getting stronger.

Nothing to Fear
When you have your root canal procedure done at Advanced Dental Concepts in Andover, you don't have anything to fear. Your dentist will provide you with gentle, attentive care. A root canal will not cause pain—its purpose is to relieve the pain that you may already be experiencing.

The Process of Getting a Root Canal
Maybe it will ease your mind to know what your dentist will do during your root canal treatment. The goal is to remove bad tissue and replace it with material that will protect and guard your teeth from future problems. The pain you may be experiencing is caused by the bad tissue, so once it's removed you will finally get some relief. After the tooth is disinfected, it will be filled with a substance called gutta-percha and restored with a permanent crown at your next appointment. In some cases, the entire procedure will take as little as a half an hour.

Take the First Step
If you've been putting off a dental appointment because of the fear of a root canal, relax and call Advanced Dental Concepts in Andover, MI today at (978) 475-2431.
By Advanced Dental Concepts
October 20, 2014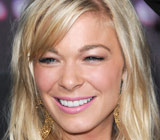 Singer LeAnn Rimes was forced to cancel a string of performances recently, as a more pressing engagement came up: a late-night meeting with her endodontist. It turned out that the country-pop star needed some emergency dental work performed while she was on tour. But her die-hard fans needn't have felt left out — Rimes faithfully tweeted each stage of her dental treatment.
The trouble began before she was scheduled to play a show in Ohio. "Waiting on the endodontist to meet me and do a nighttime root canal," she informed her twitter followers. Instead of performing, Rimes was advised to spend the next few days resting after the emergency treatment. "Happy Friday! I'll be spending mine in bed," she tweeted after the previous evening's procedure. The following Monday, Rimes returned to the dentist's chair for follow-up treatment.
It turned out that the singer had been battling dental pain for months. "I am so disappointed that I can't make it to my fans tonight." Rimes explained in a statement. "I had wanted to give them the show they deserved and only wish this tooth pain held out a little longer."
If there's a moral to this story, it's this: If you have tooth pain, don't wait to see a dentist. Call us right away!
A feeling of constant pain and pressure in your mouth is a clear indication that you may need a root canal. Another telltale symptom is sharp pain when you bite down on food, or lingering pain after eating something hot or cold. Not every symptom is as clear-cut, however — the only way to know for sure whether you need treatment is to come in for an evaluation.
Pain in your teeth or gums may be a symptom of a serious condition. Even if the pain goes away temporarily, an underlying infection generally does not. If a treatment such as root canal therapy is needed, the sooner it is obtained, the better you'll feel. And remember, root canal treatment doesn't cause tooth pain — it relieves it!
If you have any concerns about tooth pain, please contact us or schedule an appointment for a consultation. You can learn more in the Dear Doctor magazine articles "I'd Rather Have a Root Canal" and "Signs and Symptoms of a Future Root Canal."